In 2015 Shiri Appleby became the face of UnREAL. As the show's conflicted main character Rachel Goldberg, Appleby took a departure from the sci-fi world of Roswell and into a world that resembled her own — only a little darker.
Appleby is no stranger to the production of television shows — starting as a child actress in 1985 and working on shows seemingly nonstop ever since. But UnREAL let her sink into a role that reflected her long experience in television.
"I'm always looking for someone I can connect to," Appleby said of playing the reality television producer. "Her world was a tad bleaker than my experience."
Appleby wasn't sure how audiences would initially react to Rachel's character, especially since she was darker than comparable female television leads at the time.
"To me there was nothing wrong with Rachel," Appleby said. "She was a product of circumstance. The show was a fight for her soul in a lot of ways."
UnREAL deals with a lot of complex topics in its first season — from mental health to domestic violence and suicide — and Appleby wasn't sure what storylines would connect well with audiences. It wasn't until the season aired that she realized how deeply Rachel's battle with mental illness resonated with viewers.
"I didn't think it was going to hit such a nerve," Appleby said.
This positive reaction was acknowledged and Rachel's mental health battle later became the most developed narrative arc throughout the rest of the series.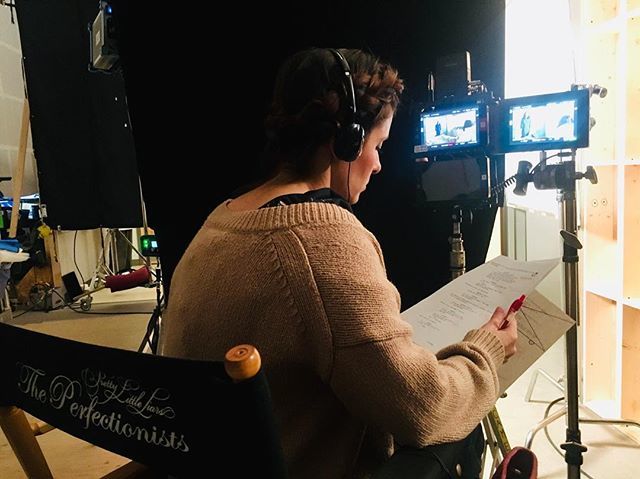 While Appleby was the face of UnREAL as the show's lead actress, she was also given opportunities to direct episodes in the second, third and fourth seasons. Because she was so familiar with how the show works and the motivations of the characters, Appleby was able to direct with confidence and familiarity.
"I helped shape what the show was inevitably by being in every scene of it" Appleby said.
Even though it took a few seasons for Appleby to get in the directors chair in UnREAL, she has fully taken on the role for other shows. Appleby is currently directing episodes for Roswell: New Mexico and Pretty Little Liars: The Perfectionists and hopes to be part of a larger push for more female voices in Hollywood.
"I think there is a real thirst right now for female storytellers, female directors, female producers," said Appleby. "People are actively looking for female voices — and if UnREAL was part of the conversation, even better."
"From where I'm standing right now in this little Hollywood bubble, there is a changing of the guards happening right now," Appleby said.