Lifetime's UnREAL follows the production of Everlasting — a reality dating show where twenty girls claw, drink and fuck their way to the heart of an eligible suitor. The pilot episode "Return" starts with the newest season of Everlasting and a new suitor — a British hotel heir named Adam Cromwell. At the helm of Everlasting is Quinn King, a showrunner with a skewed moral compass and a compulsion to make good television no matter the consequences.
"Return" is littered with new contestants and producers. That is until Rachel Goldberg comes back — a producer who received lawsuits from the network and potential jail time after having a mental breakdown during the previous season's finale. Quinn brings Rachel back to the show, despite the dismay from the production team, because she's the best of the best.
UnREAL makes it clear that reality television like Everlasting is anything but reality. Good television is fulfilling a fantasy rather than catering to realism. The producers have to prod contestants to get dramatic reactions — and they're incentivized to do so. Quinn promises cash bonuses for nudity, 911 phone calls and cat fights. If you have a good sense for drama, the more she trusts you.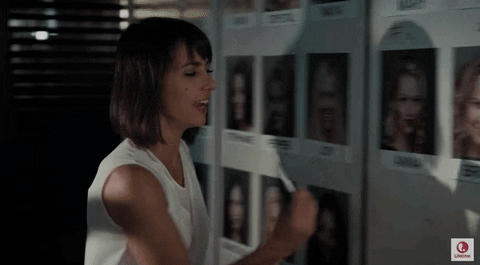 The contestants on Everlasting are fabricated — categorized into easily recognizable roles like "wifey," 'villain," "desperate MILF" and "virgin." Even Adam is using the show to reshape his star image after he partied with strippers in his family hotel chain, resulting in a PR nightmare that can turn around after spending "a couple of weeks on the cover of Us Weekly."
"Return" is pretty upfront, if not extremely heavy handed, about the construction of fantasy in reality television. But it has a lot more to say about feminism, power and problematic women.
Quinn is a powerful woman. She runs a highly popular television show and has control over every contestant, producer and second of footage. Because she's been in the reality television framework for so long, she's desensitized to the consequences of her actions. She brings on Faith, a contestant described as a "horse faced virgin," as a joke. Because how could a suitor like Adam Cromwell entertain the idea of Faith being desirable?
Part of Quinn's problematic power comes from Rachel. While she is not as giddy as Quinn to ruin these women's lives, she's naturally good at it. A contestant like Mary, the "desperate MILF," confides in Rachel about her hesitations and her experience with abuse because she's seen as trustworthy. Rachel creates a false sense of trust for her own gain, donning a "This is What a Feminist Looks Like" t-shirt.
It's not secret that UnREAL is commenting on The Bachelor. In 2015, America was re-surging it's already long love-affair with reality television. The Bachelor became a show that wasn't just something you watched shamefully — you hosted watch parties and made fantasy drafts. And by having a former Bachelor producer on board — UnREAL was able to comment on our cultural obsessions with constructed reality.